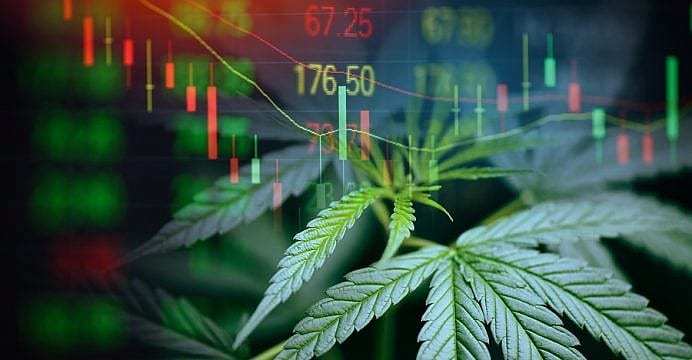 The impact of the coronavirus outbreak and the falling of global oil prices has had a major impact on Canadian Cannabis stocks. Stocks of companies such as Tilray Inc. (NASDAQ: TLRY), Aurora Cannabis (NYSE: ACB), Canopy Growth Corp (NYSE: CGC) and Cronos Group (NASDAQ: CRON) all dropped 8.3%, 7.7%, 6.5%, and 4.7% respectively on Monday.
Marijuana companies close greenhouses to save cash
Canadian cannabis operators have been facing some headwinds in the past year coupled with the low rollout of cannabis stores. Most of the top cannabis companies are yet to be profitable and that has been a concern for most investors. Similarly, the companies have been struggling with capita issues after they had embarked on rapid expansion when marijuana was legalized but with a slow rollout of retail stores, the companies have had to grapple with growing inventory tying most of their resources.
Companies have as a result resolved into measures that can help them conserve capital like closing some of their facilities. Canopy Growth is the latest operator to announce the closure of two of its facilities in British Columbia. The closures of the Delta and Aldergrove greenhouses will result in a loss of 500 jobs something that has become common in the cannabis space in Canada.
The company has indicated that it will realize a pretax charge of around CA$700 million to $800 million. The move comes after Aurora cannabis and Hexo Corp (NYSE: HEXO) announced that they mothballing their large facilities. Now companies are focusing on outdoor growing which is less costly.
Canadian cannabis companies eyeing the EU market
Despite the challenges the industry has been facing this is likely to change soon as Ontario commences issuing of retail licenses. Companies have been expanding their presence in new markets such as Europe.  Several companies have received the EU-Good Manufacturing Practice certification. This is a major step for the companies to export medical cannabis to the EU markets.
The latest company to receive the certification is Northern Green Canada and Eve & Co Inc.'s (OTCMKTS: EEVVF) subsidiary Natural MedCo which received the certification for the Strathroy facility. Eve & Co CEO Melinda Rombouts indicated that the certification will help the company in pursuing its global growth strategy. Tilray, Aurora Cannabis and TerrAscend Corp (OTCMKTS: TRSSF) also have the EU-GMP certification.
48North Cannabis changes its CEO
There have been several departures of cannabis companies' executives in recent times. 48North Cannabis Corp (OTCMKTS: NCNNF) is the latest operator to announce the departure of its CEO. The company announced that Alison Gordon who has been at the helm of the company for three years has left her position as CEO but will still be a member of the board.
Charles Vennat who has been the company's Chief operating officer has replaced Gordon permanently. Martin Cauchon the board chair acknowledged Gordon's leadership at the company for three years. However, the company has not provided a reason for the change.