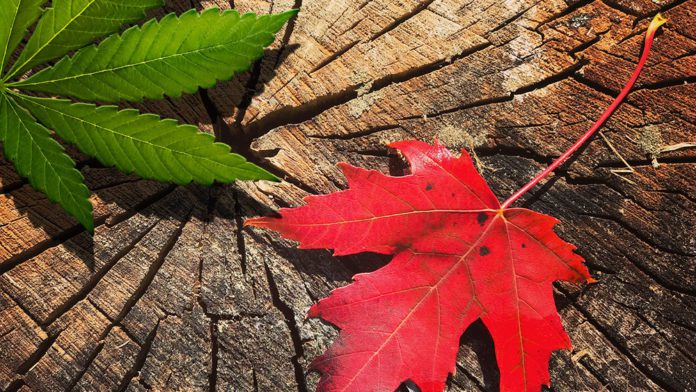 A recent study conducted by Statistics Canada revealed that more than 500,000 Canadians consume cannabis right before and after work hours and some of them even do so while at work.
The statistics are not surprising especially since cannabis is now legal for medicinal and recreational use in Canada. However, it does show that a significant percentage of the population has been taking advantage of the legal status. Those figures also signify increased demand for marijuana and thus more sales, as well as profits for cannabis companies.
Aurora Cannabis Inc (TSE:ACB) sold 9 tons of cannabis in Q1 2019
Aurora Cannabis kicked off the year on a strong note as sales grew by 37% from the previous quarter. The company managed to sell about 9 tons of cannabis during the 2018 first quarter ended March 31. The impressive sales allowed it to increase its sales to $65 million CAD which was slightly lower than the projected $67.5 million CAD but still a win nonetheless.
The 9 tons of cannabis sold in Q1 2018 also marked a slight increase from the 7 tons that the company reportedly sold in Q4 2018. The impressive sales have allowed it to secure a large share of the market.

CannTrust Holdings Inc (TSE:TRST) eyes the U.S market after reporting impressive sales
CannTrust Holdings recently reported its Q1 2019 results revealing that its sales were roughly double the amount reported in Q4 2018. The company also revealed its strategy through which it hopes to leverage even more growth and it involves tapping into the U.S market.
Numerous other Canadian marijuana companies such as Canopy Growth Corp (TSE:WEED) have also expanded their operations into the U.S. Such a move will allow CannTrust to increase its operational footprint and subsequently boosting its revenue. However, the company is yet to reveal partnership details. It is likely that CannTrust will pursue a similar strategy as Canopy Growth which involves entering through a deal with a U.S-based cannabis firm.

Tilray Inc (NASDAQ:TLRY) stock surges after announcing continued supply shortage
Tilray stock experienced a noteworthy surge on Tuesday after announcing that the Canadian cannabis market will continue to experience a supply shortage for about two years. The company believes that after that period the cannabis companies will have achieved enough output to satisfy the market.
The company predicted the roughly 2-year cannabis supply shortage at around the same time that it released Q1 2019 sales figures which outperformed analyst expectations. However, it made a higher loss than anticipated.
Tilray's executives noted that the new projection for the time it will take before a supply-demand balance is achieved is longer than they had previously predicted. This is because cannabis companies operating in Canada have been experiencing some issues such as the struggle of finding higher-quality cannabis to grow and process. They have also been facing regulatory hurdles and subsequent backlogs. Brendan Kennedy, the CEO of Tilray believes that some supply issues hailed from predictions by the media and analysts who predicted excess supply after legalization.