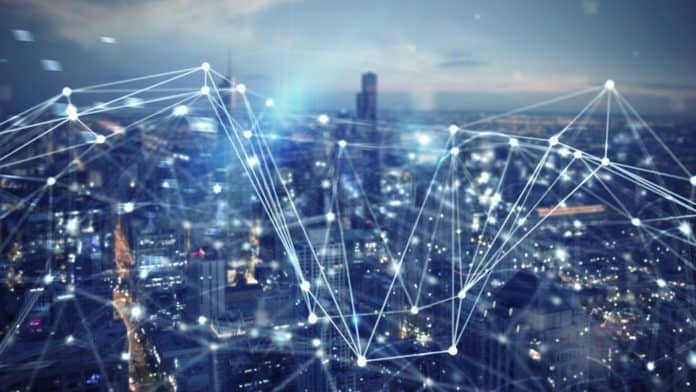 Artificial Intelligence Technology continues to transform various aspects of the Canadian economy as companies continue to leverage the technology to improve products and gain a strategic edge. Millions of people already interact with the revolutionary technology daily in various products, giving rise to multibillion-dollar industries. Similarly, Kinaxis (TSX:KXS), BlackBerry (TSX:BB) and Shopify Inc. (TSE: SHOP) continue to provide exciting investment opportunities around Artificial Intelligence at a time when Coronavirus is causing havoc in the equity markets.
Kinaxis Leveraging AI in enhancing Supply Chain
Kinaxis (TSX:KXS) is one of the companies that continues to spearhead the artificial intelligence revolution in Canada. The tech giant is already using the technology to enhance its supply chain processes, among other operations. For starters, #KXS has already introduced an AI-powered solution that self-heals the supply chain network conversely detecting and correcting any discrepancies.  #KXS has also inked a strategic partnership with Infosys, whereby it hopes to enhance its AI-powered supply chain with the latter's experience in supply chain space.
$KXS stock has pulled lower in the wake of the recent correction in the stock market triggered by the COVID-19 pandemic. The pullback presents a unique opportunity to buy the stock at a discount as it is set to gain a competitive edge on leveraging AI in supply chain operations.
BlackBerry AI-Powered Security Solutions
BlackBerry (TSX:BB) has been a key player in the Canadian tech landscape, thanks to its focus on revolutionary technologies.  A transition from a software company has seen the company increase its focus on game-changing technologies such as artificial intelligence. The acquisition of Cylance for $1.4 billion has affirmed the company's push to leverage AI in gaining a competitive edge in the industry.
The tech giant is already using AI to prevent security breaches as people use its software solutions. For starters, OEM's can now leverage $BBRY AI-powered cybersecurity and automotive embedded systems to enhance the overall safety and security of their cars.
Likewise, #BBRY has unveiled an AI-powered Mobile Security cloud solution that leverages the power of adaptive security to enhance mobile endpoint security in zero-trust environments. That said, $BBRY is a must watch as a key player in the Canadian burgeoning AI landscape.
Shopify Leveraging AI on E-commerce
Shopify (TSE: SHOP) is another tech giant that continues to provide investors with excellent exposure to the game-changing AI technology. The e-commerce giant is already leveraging the technology to solidify and strengthen its prospects in the e-commerce space.
Similarly, $SHOP has unveiled an AI-powered fulfillment network that offers two-day shipping. The service is already a big hit at a time when coronavirus has forced shoppers to stay at home and do all shopping online. The fulfillment network uses AI technology to make sure deliveries are on time at some of the lowest costs.
Likewise, #SHOP is using AI technology to predict demand as well as inventory allocation and route orders to its fulfillment centers. Artificial intelligence should strengthen the company's competitive edge as merchants use the network to ship more 9,000 packages a day. That said Shopify is a must as an AI play as COVID-19 pandemic continues to fuel a correction in the market.