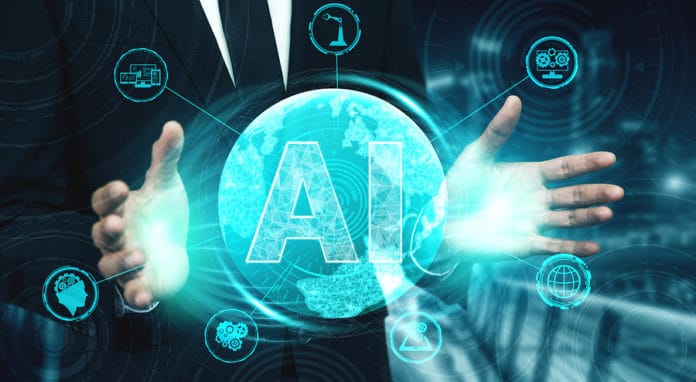 The Canadian artificial industry (AI) is one of the fast-growing industries in Canada thanks to the massive investment from the government. In 2017 the government committed CA$125 million for AI research for five years.
Canadian Government supporting AI industry
Most Canadian cities are emerging as AI hubs and institutions such as the University of Montreal and the University of Toronto have become research hubs in deep learning. The government of Canada is committed to supporting the development of AI talents as well as inviting foreign talents owing to its friendly immigration policy.
The AI industry in Canada has continued to receive support and recently Scale AI announced $27 million in investments to support AI projects. Out of the total the government of Canada had provided $22.6 million. Some of the companies that benefited include CAE Inc. (NYSE: CAE) which is enhancing AI in supply chain and Stream Systems Solutions that is collaborating with IBM (NYSE: IBM) to commercialize the use of AI in the supply chain.
Machine Learning algorithms consuming a lot of energy
Although AI has revolutionized various sectors there are concerns regarding its energy demands as climate change calls continue to increase. According to the Quebec AI institute, Mila's researcher Sasha Luccioni there is concerns regarding machine learning algorithms that consumer a lot of energy, use of more data as well as longer training.
There have been growing concerns that as the adoption of AI becomes increasingly popular it might deepen the global climate crisis because of its energy demands. Luccioni was recently part of the launch of a website that enables researchers to calculate the carbon footprint of their machine learning algorithms. She is equally testing a complex code that will help track the energy use of computer chips.
The energy issue will be central in AI debate going forward as more companies want to reduce carbon emissions to the environment. Cloud providers such as Microsoft Corp (NASDAQ: MSFT), Amazon.com Inc. (NASDAQ: AMZN) and Google (NASDAQ: GOOGL) do not disclose the energy demand of their machine learning system.
Concerns regarding the application of AI in facial recognition
Equally, as applications of AI increase, privacy and tech experts are calling for the government to create legislation that can protect consumers from the unethical application of AI. Last week there were reports that Clearview AI is working with government agencies by collecting images and using facial recognition to match it to its database. The images are collected from Venmo, Facebook Inc. among other sites.
Former privacy and information commissioner of Ontario Ann Cavoukian stated that the images collected were obtained with users' consent and law enforcement should be aware. Cavoukian stated that Canada should have legislation to prevent such a situation from occurring. She added that this is something that should have begun years ago but it's not late to start now. For Cavoukian her concern is whether or not the Royal Canadian Mounted Police is already using the technology. In the US the use of facial recognition by law enforcement in a jurisdiction such as Oakland and San Francisco, California has banned its use.