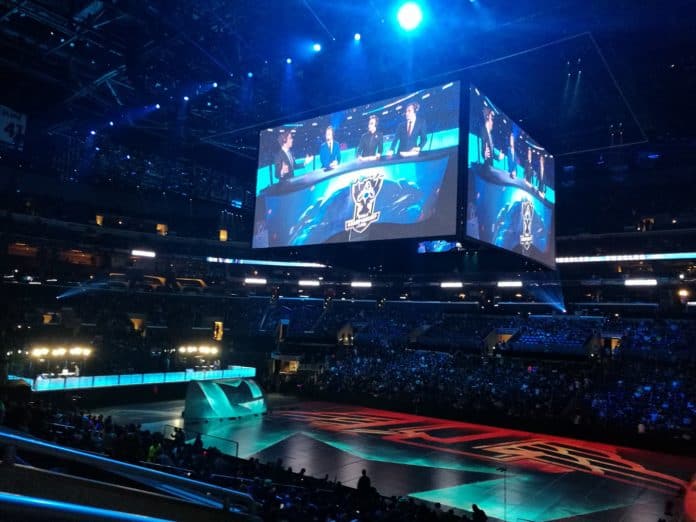 The Canadian eSports industry has transformed over the past few years with major events and tournaments for games such as Overwatch, Fortnite, and League of Legends. These games have had major tournaments in the past year such as the Fortnite World Cup held in New York in July last year. Viewership in the industry has also been growing and by 2022 it is expected that it will hit 645 million which implies a CAGR of 14%.
The industry is full of potential and most of its revenue comes from sponsorship, media rights, advertising and event, and tournament ticket sales. The industry attracts organizations and companies from all verticals ranging from game publishers such as Riot Games, Activsion Blizzard Inc. (NASDAQ: ATVI), Microsoft Corp (NASDAQ: MSFT) to brands such as Intel Corp (NASDAQ: INTC) and media such as Twitch and YouTube. In the next two years, the esports industry could hit $3.1 billion in revenues.
Canada to build the largest eSports stadium
The industry is rapid transformation and investments have been trickling in. As the number of viewers continues to grow and revenue equally starts increasing the industry has become competitive requiring stadia. For Canadian eSports enthusiasts, the good news is that there are plans to construct the largest eSports stadium in the world.
The new stadium will be built in Toronto and will have several tourist offerings. This will also be great news for video gaming fans. Equally, eSports betting is legal in Canada and this has been one of the factors that have helped the industry grow.
Enthusiast Gaming Live Event to be held in Toronto
This year Enthusiast Gaming Holding (OTCMKTS: ENGMF) in conjunction with Even Matchup Gaming is planning to host the Enthusiast Gaming Live Event at the Metro Toronto Convention Centre. The event attracts close to 30,000 attendees with ticket pre-sales beginning at $55. Enthusiast recently announced that it has graduated from the Toronto Venture Exchange to the Toronto Stock Exchange. The company continues to build a network of eSports gamers and enthusiasts.
New Wave Esports making its presence felt in Canada
Several eSports companies are competing for a part of the growing eSports market in Canada with most enhancing their positions. For instance, New Wave Esports Corp (OTCMKTS: TRMNF) has been aggressive in making its presence felt in Canada followed by Enthusiast Gaming. New Wave offers capital and consultancy services and has been focusing on the console segment of the industry. It has an investment in Event Matchup Gaming as well as eSports teams Lazarus and Talon. The company expects to capitalize on the media rights and sponsorships the teams will receive.
New Wave Esports has also announced the signing of a letter of intent with Activate Entertainment and its principal owners to acquire a 100% stake in Activate. The company is currently contemplating to purchase all issued and outstanding share of Activate for around $1 million. New Wave will determine the structure of the transaction and Activate is expected to accommodate tax considerations and other regulatory requirements.