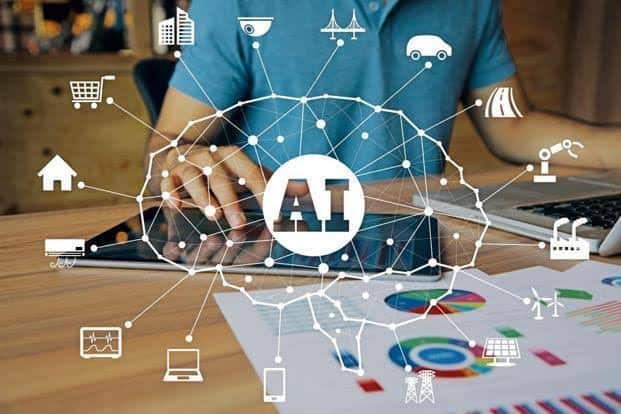 The Canadian AI sector has made huge strides in recent times and going into 2020 the industry is expected to continue growing. There is increasing adoption of AI in various sectors following the accelerated embracing of the public cloud. Various tech companies such as Slack Technologies (NYSE:WORK), BlackBerry (NYSE:BB) and Open Text Corp (NASDAQ:OTEX) among others have been enabling automation and AI capabilities in their operations.
Canada preparing students for the AI disruption era
Following the adoption of AI and automation in Canadian workplaces, various tertiary institutions are getting ahead of this transformation. They have started preparing students for different jobs that do not exist yet following the transformation of workplaces through AI. According to the president of the association of Canadian Universities, Paul Davidson around 50% of jobs of the future are yet to be defined following the adoption of AI.
According to research released in 2018 around 50% of Canadian jobs will be automated in the next decade. Therefore human skills such as problem-solving and critical thinking will be vital for remaining resilient and competitive in the age of AI. As a result, various universities are working with industry leaders and experts to ensure that students are prepped for this AI disruption.
University of Toronto's academic programs vice-provost Susan McCahan indicates that future-proofing entails rethinking of the current curriculum. She says the focus should be in fields with significant exposure to AI such as pharmacy and medicine. McCahan says that with AI pharmacists will be able to do more within a short while that they do now.
Consumer advocates skeptical about AI use in healthcare
Similarly, AI is increasingly becoming common in healthcare with several health products such as pharmacy chatbots, wearable sensors and doctor apps embracing AI. Google (NASDAQ:GOOGL) has developed an AI program that can detect breast cancer in mammograms better than radiologists. Equally, IBM (NYSE:IBM) is boasting that its AI cloud could "outthink cancer." Proponents of AI capabilities that can read X-rays could soon make radiologists obsolete.
However, some critics feel that AI applications in healthcare might not live to its hype. Consumer advocates and doctors are fearing that the mantra of "fail fast and fix later" common in the tech industry could be putting patients' lives at risk. They are faulting regulators who are not doing enough to protect consumers.
Enterprises embracing AI will succeed in the next decade
Artificial intelligence is disrupting every sector in Canada with several companies leading the chase. For instance, Google's DeepMind has opened an AI research office in one of Canada's leading AI hubs Alberta. There are several accelerators and research labs in the country and with significant progress, Canada will benefit greatly from AI transformation going to the next decade.
AI will continue growing in Canada especially in enterprise since industry leaders see AI and Machine learning to offer great benefits to operations. The focus this decade will be on having data-based decision making and those organizations that will invest in the tech will stay ahead of others and have a high chance of success.