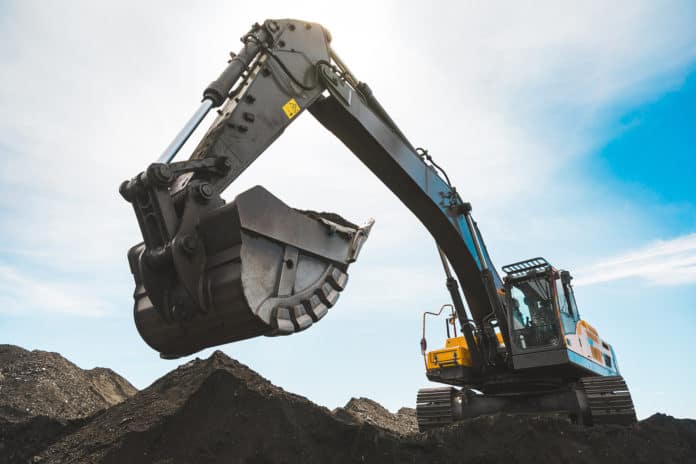 The mining sector is a key driver of the Canadian economy. The country is a renowned producer of potash and ranks among the top five biggest producers of cadmium, cobalt, diamonds as well as gemstones and gold. The country also plays host to vast pranks of aluminum. In 2017, the county produced some 60 minerals from 200 mines across the country.
Canadian mines continue to attract the highest amount of foreign investment than any other country in the world.  For instance, the country attracted 14% of exploration budget in 2017 ahead of Australia that came in second at 13%.
However, in recent years, the country's mining sector appears to have hit a bump away from the robust growth experienced in the yesteryears. A number of challenges key among them being regulatory pressures and declining capital investments have continued to plunge the sector into uncertainty. Spiraling concerns over impact of some mining operations on the environment have also hurt the once burgeoning sector.
Emerging Trends in the Canadian Mining Industry
Mergers and acquisition transaction have all but gone to fuel concerns about the mining sector future. Heather Cheeseman of KPMG believes the Canadian mining industry is at crossroads. While innovation and new technologies continue to shape the industry, environmental and social expectations continue to take a toll on the industry.
KPMG, in its report, expects organic growth to remain a key driver of the Canadian mining industry. However, mining executives expect mergers and acquisitions as well as acquisitions to play a key role in the expansion. The report also indicates that 73% of mining firms plan to grow organically while 40% plan to achieve growth through mergers and acquisitions. Twenty-nine percent of firms will rely on innovation and technological transformational to achieve growth.
"There has been some concern about the future of the sector in Canada given recent deals that could shift control out of the country," adds Cheese man. "While I think the conditions driving change will only grow in 2019, I expect the Canadian mining sector to remain healthy. In fact, I expect a number of Canadian players to go on offense and be buyers this year," explained Mr. Cheese man.
Technology Advancement
The report by KPMG also indicates that 37% of the mining executives expect technology to drive disruption in the mining sector over the next three years. Some 42% of the executives also believe that their companies are already disrupting the industry.
Most Canadian mining firms focused on technological advancement have centered their investments in data and analytics tools. Investments in autonomous vehicles as part of an effort of cutting on labor costs are also starting to gather pace. Robotic process automation also continues to gather pace as firms look to achieve high evils of efficiencies.
The use of technology presents an opportunity to improve the bottom line by improving operational efficiencies. Technology advancement is also helping firms strengthen their competitive edge, thus shrug off competition in the industry.
As technological advances continue to present transformational opportunities, mining firms also need to pay close watch to risks associated with the new technologies. The risks related to technology as well as disruptions are quite significant that could bring many mining operations to a halt.
However, that does not mean that mining firms must delay on the implementation of new technology in anticipation of improved technologies. Delayed implementation could leave many firms at a disadvantage given the benefits they stand out to miss on.
Talent Concerns
One of the biggest challenges that the Canadian mining sector continues to face has to do with access to talent. Competition for the best talent is at record highs, leaving companies with small budgets at a disadvantage. Competition from other sectors for the same labor force also continues to pose significant risks to some mining companies.
While talent retention has always been a challenge, the adoption of new technologies also continues to pose significant headwinds. Mining companies are increasingly investing huge sums of money in cloud-based HR systems. The endgame is to enhance employee performance as well as develop talent.
Canadian Mining Industry: Emerging issues
Shrinking capital Investments
The once-dominant Canadian mining industry appears to be slowing down right from production levels to mining finance as well as supplies and Ming services.  The slowdown threatens to affect the country's ability to seize new opportunities amidst fierce competition from other countries.
A decline in financing is one of the biggest headaches that pose a significant danger to the sector. According to the Mining Association of Canada in a data report, a decline in mining projects is becoming common. According to the report, the value of the total mining projects declined from $160 billion as of 2014 to $72 billion as of last year.
Four instances, only four mining projects, all for gold, made the news on being submitted for federal approval in 2018. Over the last five years, Canada has also lost ranking as the top producers of seven commodities. While the country was the leading producer of nonferrous metals in 2017, it continues to lose market share to other countries key among them being Australia.
A sixth consecutive year of decline in exploration investment in Canada raises serious concerns about the countries mining sector. As Canada continues to experience losses in the mining sector, it is a different story in Australia.
Australia reportedly added more than 200 mining firms in 2017.  As of the end of 2018, Canada was trailing Australia by 800 firms having added just two.
The decline could mostly be attributed to a decline in capital investment in the industry.  Capital, outflows out of the country have become a common phenomenon. Most of the mining capital is reportedly flowing to other countries such as South Africa, Germany and Australia as well. A decline in Mining projects could signal economic uncertainties.
However, it is not all lost for the Canadian mining sector. The government is moving with speed in a bid to reinvigorate growth in the sector. Some of the initiatives that have come into play in the recent past include the implementation of a mineral exploration tax credit for up to five years.
Providing tax credits underscores the government commitment to a sector that employs as many as 426,000 workers across the country, Most of the jobs are mostly distributed around mineral extraction, smelting, fabrication as well as manufacturing.
Canadian Top Mining Companies
Amidst the challenges that the Canadian mining sector continues to face, Six Canadian mining companies make the list of the top 40 in the world.
Barrick is the highest-ranked Canadian mining company, coming at number 11 according to a new report by consulting firm PriceWaterhouseCoopers. The giant gold producer jumped three spots thanks to its highly publicized $6.5 billion merger with Randgold Resources.
Barrick occupies the eleventh spot in the list of 40, with $12.6 billion in annual revenues. The company employees over 21,000 employees,
Teck Resources is the second highest-ranked Canadian company at number 14 in the PWC mining companies list. Also in the gold mining business, the company boasts of $2.2 billion in annual revenues and employs nearly 10,000 employees
Agnico-Eagle Mines follows Teck resources at number 24 with $2.2 billion in annual revenues and 5,000 employees. Coming in at fourth is Goldcorp, which fell from number 25 to 27 with $3.1 billion in annual revenues and nearly 10,000 revenues.
First Quantum Minerals engaged in the copper mining business sums up the top five largest Canadian mining companies ranked at number 32 with $3.9 billion in revenues and over 16,000 employees. Kirkland Lake Gold is the sixth-largest Canadian mining company ranked at 33 according to the PWC list.
Canadian Mining Sector Outlook
It is no longer a secret that the Canadian mining industry' is at crossroads, given the developments on the global scene. Mergers and acquisition have come into play a trend likely to persist as companies explore ways of navigating the challenging market environment.  According to PWC, internal restructuring should also come into play as companies look outwards for opportunities.
However, it is becoming increasingly clear that overall growth could come to a halt. While prices of some commodities such as gold continue to surge, uncertainties about the health of the global economy should continue to take a toll on the Canadian mining sector.
Business leaders in the mining sector have become increasingly pessimistic about the economy, something that could affect investments in the sector.  Exploration and development of new mines should face some hurdles going forward as companies struggle to attract new investments. Private equity investments are likely to continue favoring advanced projects only.
Cost controls in a bid to navigate the choppy waters are another emerging trend. Compounded by renewed deals activity; the ability of companies to hold on to talent needed to navigate the shifting environment could prove to be difficult.
Amidst the concerns and uncertainties, 2019 could also prove to be a year of new opportunities for some Canadian mining companies as mergers could help struggling projects come to fruition.