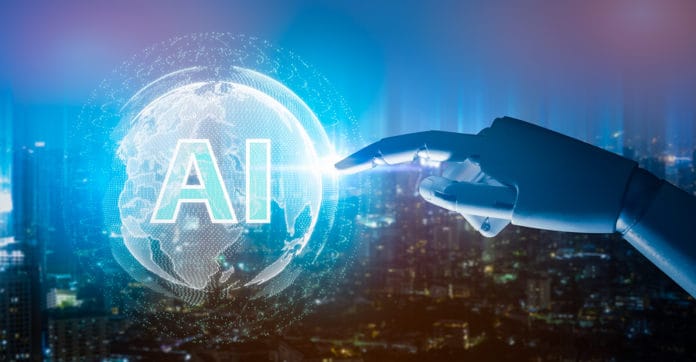 Focus, for the longest time, has been on the potential impact of artificial intelligence on the tech industry. However, in the recent past, the technology has continued to find great use in other sectors. The media and entertainment industry has since emerged as one of the sectors that could benefit a great deal as AI innovations continue to crop up.
Companies in the media industry are increasingly investing in the revolutionary technology having emerged it has the potential to strengthen their competitive edge as well as enhance user experience. The technology is already proving to be reliable in helping media companies be more creative and productive. For starters, the technology is helping personalize user experience enhance search optimization as well as improve content creation.
Some media and entertainment companies are already using artificial intelligence to customize a package and transmit content in real-time. In return, the companies have been able to enhance consumer experience and improve ad sales, consequently optimize revenue generation.
Artificial intelligence is also proving to be reliable in enhancing the extraction of metadata. Consequently, media and entertainment companies have succeeded in monitoring content online and enhancing the protection of clients' privacy.
Targeted content and relevant recommendations have also come into play thanks to the development of AI algorithms facilitating the same. Media companies have consequently succeeded in improving customer engagement and keeping customers glued and tied to their channels. The technology is also helping companies know when to target users with specific advertisements online.
Artificial intelligence is also increasingly helping enhance content-based searches as well as content suggestions. Targeted searches has, in return, helped media and entertainment companies target the desired audience with precision. Audience monetization has consequently improved a great deal, assisting companies to generate significant value from their operations.
Artificial Intelligence Stocks Canadian
As focus shifts towards AI in the media industry, a number of Canadian companies are already providing exciting investment opportunities
Open Text Corp (TSE: OTEX) is one of the Canadian software companies that is already providing exciting investment opportunities around the revolutionary technology. The company has already developed an AI-powered platform that harnesses corporate data as well as tech talent.
The company has also inked a strategic partnership with Google, another tech giant that is investing vast sums of money on AI innovation. The two are joining forces to enhance the provision of enterprise-specific cloud services.
Kinaxis Inc. (TSE: KXS), on its part, has integrated artificial intelligence to enhance supply chain management in its software. The integration has allowed the company to unveil the Self-Healing Supply Chain solution that clients are currently using to identify problems in supply chain processes before they happen. Backed by a base of over 100 customers, the company is well-positioned to lead the integration of artificial intelligence in supply chain processes.
Shopify Inc. (TSE: SHOP) has emerged as a darling of the markets in part because of its investments in emerging technologies such as artificial intelligence. The e-commerce provider is in advanced stages of disrupting the retail landscape with the use of artificial intelligence. With the help of AI, the company is creating personalized experiences for merchants on e-commerce. The company is also increasingly developing and acquiring AI components to improve its offerings.