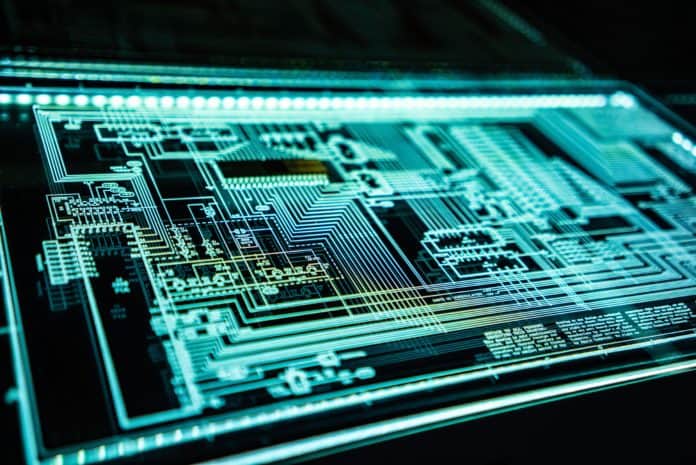 Artificial intelligence promises to be a game-changer in combating various security threats that continue to clobber the human race. The ability to detect security threats and prevent them before they happen is one of the reasons why technology is gaining prominence.
Artificial Intelligence Synergies
Doing the same thing repeatedly and expecting different results is what current security solutions are all about. For instance, metal detectors, while useful, have limitations on the number of people they can screen at any given time. In addition, such detection systems only detect metals and cannot be relied upon to determine whether it is a threat or provide solutions to the problem at hand.
In contrast, artificial intelligence security solutions are proving to be reliable in identifying and classifying security threats. In addition, such solutions are also proving to be effective in providing probable solutions to potential threats. It is for this reason that companies are increasingly coming up with AI-powered security solutions as they seek to provide valuable data as well as interest from bad characters.
AI-powered technologies are proving to be a game-changer due to their enhanced physical security capabilities. With the help of advanced sensors, such solutions not only screen for potential security threats but also help in the creation of a large database. Such databases, in return, help humans in segmenting potential threats to be in a position to address them depending on their potential impact.
AI In-Crowd Scanning
The need to expedite security screening and detect potential threats before they happen is one of the reasons why security researchers are turning to artificial intelligence. Engineers are increasingly training machines using data of past security threats and incidences to be able to detect and combat various security threats.
Machine learning algorithms have since cropped up that have made it possible for machines to detect security threats with minimal human input. The use of facial recognition software as well as advanced millimeter wave all but signals the increased use of AI in screening people and environment for security threats.
Instead of using metal detectors to screen people entering public places, machine learning algorithms, as well as facial recognition, are helping hasten the process.  Advanced screening systems leveraging AI are increasingly helping scan through people as well as their belongings as they pass through big screens. The fact that such systems produce an analysis of what people may be carrying in a hundredth of a second makes them highly effective as opposed to body search or the use of metal detectors.
Integration of AI and facial recognition in chip architectures has given rise to AI-based video analytics software.  Such chipsets are making it possible for machines to manage volumes of video data, thus enhance the safety and security of people in crowded areas such as buildings and businesses.
In future video surveillance will not be done manually. AI-powered video surveillance systems are already automating monitoring of critical locations with minimal human intervention. Such systems are increasingly serving as a virtual security guard, providing round the clock surveillance with unlimited capacity. Such systems have also found great use in airports; stadiums as well as other public places thus significantly enhance public safety.
AI In Protecting the Airspace
Artificial intelligence systems are also playing a critical role in safeguarding the air space at a time when unmanned objects such as drones are becoming a nuisance. The fact that drones are easy to acquire have resulted in their proliferation in restricted areas such as airports, thus posing significant dangers.
Thanks to advancement in technology, new AI-powered radar technology is already in place. The technology promises to be a game-changer in minimizing conflicts on the airspace. The new radar technology stands out because it not only detects drones while flying but also classifies and monitors them.
The system is also proving to be reliable in developing a map that will map out areas where people cannot fly drones. Similar AI-powered systems also have the capability of ensuring coordination between drones and ground security teams. Some AI-powered systems are also proving to be reliable in incarcerating other drones that may pose danger.
Artificial Intelligence in Combating Cyber-threats
Never before has the human race been threatened by the proliferation of cybersecurity threats. Data breaches have become the order of the day in addition to arousing privacy concerns. With bad actors advancing their technologies and skill sets, security firms have had to advance their skills and technologies as well, in a bid to protect clients from cyber threats.
Artificial Intelligence has turned out to be a savior in combating cyber threats targeting retail banking as well as insurance and automotive industries. As it stands, more than 60% of the enterprise is relying on artificial intelligence to combat cyber-attacks. Telecom companies are also relying on machine learning technology to detect and thwart potential attacks before they occur.
Artificial intelligence has since emerged as a preferred technology for thwarting cybercrimes before they occur. This explains why enterprise is increasingly ramping up their budgets on AI solutions in cybersecurity.
The technology is already playing a pivotal role in network analysis, given the amount of data involved. Most cyber attackers operate over networks. For that reason, it is important to monitor network communications as a way of ensuring such characters do not gain access to crucial data.
Artificial intelligence is also finding great use in the scanning of emails in a bid to filter out any emails that may pose a danger to networks or computers. With the help of technology, it has become easy to detect and block phishing emails before they cause any danger to the targeted audience.
Anti-viruses leveraging AI technology have also cropped out, thus enhancing the detection of unusual behavior of programs.
Artificial Intelligence is proving to be effective in thwarting cyber-attacks because of its ability to scan through massive amounts of data.  The technology has also proved to be reliable in analyzing data to identify details of potential attacks as well as their potential impact.
The use of AI in cybersecurity can only continue to grow because the technology acts as a magnifier of human efforts. The ability of the technology to filter out vast troves of data and pinpoint exact data of importance makes it ideal for combating cyber-attacks.
AI-powered Cybersecurity solutions
Cylance is one of the companies that has seen its efforts in leveraging AI to enhance cybersecurity elicit significant interest. Acquired by BlackBerry, the company has already unveiled a native AI platform that delivers a full suite of AI security solutions. The platform is proving to be a game-changer in automated threat detection as well as prevention and forensic investigation
Darktrace, on its part, has unveiled an AI platform with unparalleled forensic capabilities. The solution helps organizations discover in-progress attacks in any digital infrastructure. With the help of Endace pacer level, network history, the AI solution is also able to investigate cyber threats with speed scale and accuracy.