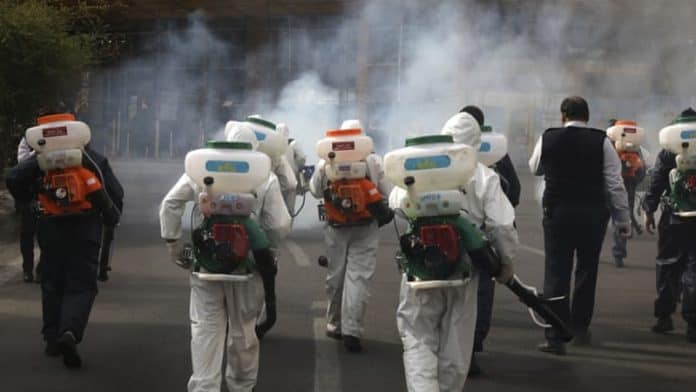 Investment opportunities are increasingly cropping up even as the Coronavirus pandemic continues to trigger a bloodbath in the equity markets. A good number of stocks with solid fundamentals are trading at highly discounted rates, presenting unique investment opportunities for investors.  Amazon.com, Inc. (NASDAQ:AMZN), Netflix Inc. (NASDAQ:NFLX), and FedEx Corporation (NYSE:FDX) are some of the stocks that any serious investor should watch as the COVID-19 pandemic continues to cause havoc.
Netflix Growing demand
Netflix Inc. (NASDAQ: NFLX) is one of the company well positioned to benefit as the COVID-19 pandemic forces people to stay at home. As more people self-quarantine, the subscription streaming company is set to enjoy an increase in subscriptions.
Credit Suisse has already hinted at increased subscription in Hong Kong and South Korea as people are being forced to stay at home. Similarly, the trend is gaining traction in the U.S as an increase in Coronavirus infections forces people to stay at home.  Italy and Spain are other markets where Netflix stands to gain big in terms of new app downloads and subscriptions.
Based on the New App downloads, #NFLX should see its subscription base grow substantially. The result should be an increase in revenues at the end of the quarter. Canaccord Genuity analysts Michael Graham has already upgraded $NFLX to a buy, with a price target of $415.
Amazon Soaring Traffic
Amazon.com, Inc. (NASDAQ:AMZN) might have come under immense pressure in recent weeks, but its sentiments and prospects in the market are looking bright by the day as it continues to trade at highly discounted rates. Amidst the increased risk of contracting the Coronavirus on stepping outside, most people are turning to e-commerce platforms of the likes of Amazon for shopping.
Amazon is already experiencing an increase in traffic on its website. The company's same-day shipping subscription plan is already turning out to be a hit as consumers refrain from leaving their homes. As it stands an increase in traffic to $AMZN e-commerce platform paves the way for the company bring in more orders which should translate to an increase in revenue at the end of the quarter.
Amidst the Coronavirus pandemic, #AMZN is an ideal pick for long-term investors looking to benefit once the dust settles. The stock has pulled back providing exciting entry positions.
FedEx Booming delivery Business
FedEx Corporation (NYSE: FDX) is another stock whose prospects amidst the COVID-19 epidemic remain bright in terms of business opportunities. While the stock is currently trading near its 52-week low, its fundamentals are solid than ever as #FDX continues to register a booming business.
The company remains a solid bet during the coronavirus situation in part because it continues to experience a spike in demand for more deliveries. Consumer are increasingly staying away from stores opting to place orders and have them delivered by the likes of $FDX at the doorstep.
The freight and logistics company is thus set to benefit a great deal as an uptick in traffic can only translate to an increase in revenues from the fees charged on deliveries.