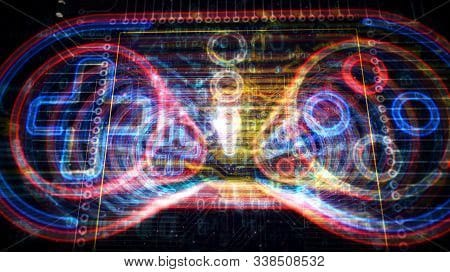 The eSports segment of the gaming industry has grown rapidly in the past few years with a global audience reaching 454 million. Currently, the eSports industry generates revenue streams of around $1 billion annually and in the next five years, the eSports market will exceed $3 billion. There have been major eSports gaming events in the past for games such as Fortnite, DOTA 2 and League of Legends.
Vancouver emerging as an eSports hub
Esports is growing fast in Canada with cities such as Vancouver emerging as eSports hubs. Last year the city saw the opening of the first esports stadium and the debut of the Enthusiast Gaming Holdings' (OTCMKTS: ENGMF) co-owned Vancouver Titans which is an Overwatch League team. Vancouver has continued to provide a healthy foundation for the eSports market something that has caught the eye of the Vancouver Economic Commission.
VEC is looking to put Vancouver on the map as eSports viewership and streaming revenues continue to grow globally. They are setting the city as a hub for investment by new companies within the eSports industry. In September last year, the government of Canada announced that VEC will receive $100,000 for the development of a coordinated strategy to support Vancouver as an Esports hub.
New Wave acquires all shares in Even Matchup Gaming
Over the past year, the eSports scene in Canada experienced many transactions, acquisition, and mergers as well as other transactions involving eSports leagues and acquisition of teams. For instance, New Wave Esports Corp (OTCMKTS: TRMNF) Recently completed the acquisition events production and broadcast company Even Matchup Gaming Inc.
New Wave previously held around 18% interest in EMG before the latest acquisition of the remaining outstanding and issued shares. EMG focuses on producing events in the fighting game community. Its Let's Make Big Moves saw more than 1,000 attendees and around 344,000 twitch impressions for the 2020 event.
Joe Cribari the CEO of EMG stated that they were glad to be part of New Wave. He added that they were looking to add to their over 80 annual live events as they reimagine eSports events for gaming enthusiasts.
Ubisoft releases plan for Rainbow Six Siege
There is a lot of activity in the eSports industry and over the weekend Montreal hosted the Six Invitational event. During the event, Ubisoft Entertainment (OTCMKTS: UBSFF) announced details of its third phase of the "vision for sustainable esports" for Rainbow Six Siege. After around two years into the program, the company has vast knowledge and experiences from the first and second phases.
Ubisoft indicates that the third phase will focus on ensuring there is a mature and good setting for partner organizations that are part of the Rainbow Six professional esports scene. Equally, it will ensure there is a supportive environment for talent, players, and teams. The third phase will push for higher eSports standards which means higher quality teams and enhanced eSports experience.